| | |
| --- | --- |
| | About Us |
About Know & Enjoy Mexico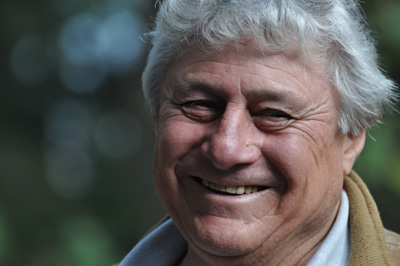 First of all, thanks for your interest.
What you see in the many segments of Mexico travel related information in this website was spawned from my participation in the Mexico section of Compuserve's Travel Forum during the late 1980s and early 90s.
Having been born in the Reforma Hotel in Mexico City when my Dad was the Resident Manager in the early 40s and versed in the development of many travel opportunities to this beautiful corner of the world for over 30 years, I reached out to the group and stated "I know Mexico … try me".
In short time I was receiving 40+ messages a day with travel related questions about many different aspects of Mexico travel. I fielded and responded to as many as I could in a day's work. The bubble grew and I perceived an opportunity to develop this user's interest as the Online Information Stream was growing.
I cannot begin to tell this audience the joy I gained from answering questions during those formative years. Participation expanded my curiosity, research and knowledge of the multiple interests and offers to this most beautiful and diverse country - MEXICO.
Know & Enjoy Mexico was launched online during Spring 1997 and has attended millions of users. It contains valuable travel information with interactive supplier links on more than 200 cities throughout Mexico including:
City Description Page
Hotels in the City
Restaurants in the City
Activities in the City
Local and Nearby sightseeing sites
RV/Trailer Park and Hostels
Villas, Bed & Breakfasts and Boutique Hotels in the City
Airline Service to/from the City
A variety of Destination Services in a City. Arts & Crafts Shops, Attorneys, Consulates, Dentists, Hospitals, etc. are some of the services included.
Travel Value Packages to the City
Other links include:
General Travel Requirements and Insights
What's New
Maps of the Country … its Regions and States
A small store of CDs, Books, DVDs and other products that can be bought through Amazon.
Navigating Know & Enjoy Mexico
If you land on our Home Page, choose the type of data you would like to access from the left-hand column.
If you are unsure about the data you want to access, but know the City or general area of Mexico you want travel information about, we suggest you click on the "City" link at Other Cities in Mexico where you will land on a map with links to many popular cities in Mexico where you can start your City data information hunt. If you don't see the city you are looking for, try the second map link found on the second box in the top right hand corner or select a city from the drop-down list at the bottom of the map.
Once you land on one of our City data links you can flow to information on "Nearby Cities" and continue your hunt from there by clicking on the links provided.
Again, many thanks for your interest.
Please feel free to Contact Us if you have any questions about Mexico.