| | |
| --- | --- |
| | Zacatecas |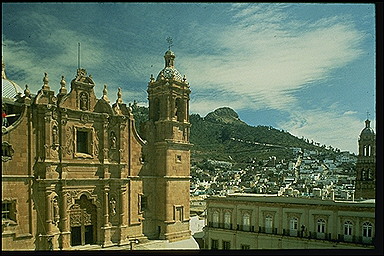 Zacatecas View
Photo Credit: Mexico Ministry of Tourism
Zacatecas was settled and taken over by the Spaniards in the 1500's as the silver mined in the surrounding area was used to finance Spain's exploration campaigns - not only around Mexico, Central and South America, but around the world. The principal silver mine at El Bote has been in operation for over 200 years.

Today's Zacatecas remains very close to the colonial village it once was. Houses are built on the hillside with narrow streets to connect them. As the city has extended to a nearby valley, the streets and housing are changing to conform to modern standards.

Many colonial architectural jewels house museums including those dedicated to Pedro and Rafael Coronel - the former a celebrated 20th century sculptor and the latter a patron of the arts whose mexican mask collection is world-famous.
External links: