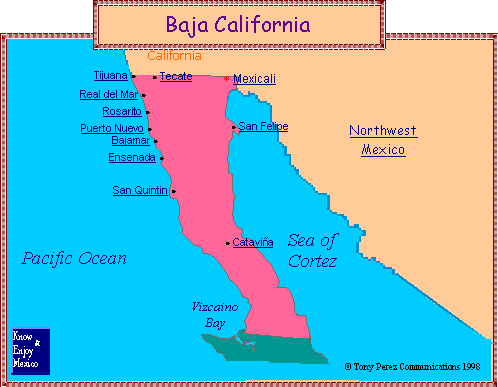 Description

State comprising the northern half of the Baja California Peninsula - from the
28th parallel to the US border.  Tijuana, Ensenada, San Felipe and Mexicali
are popular cities and resorts.  The corridor between Tijuana and Ensenada is
very popular with tourists from Southern California.  Golf courses and other
recreational activities increase presence daily.