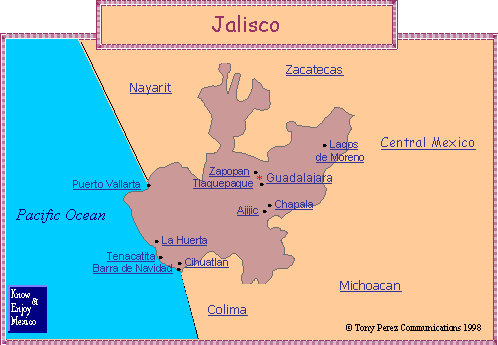 Description

Jalisco borders on the west with the Pacific Ocean and the state of Nayarit;
on the north with Zacatecas; on the east with Guanajuato and on the south with
Colima and Michoacan.  Its geologic composition offers a colorful and
extensive range of terrain from the tropical plains and beaches that abut the
coastal mountains to 12,000 to 13,000 foot peaks of volcanic origin.

Jalisco has an extensive agricultural and industrial base.  It is the home of
Tequila - the region where the world renowned fermented drink by the same name
is produced.  The people of Jalisco are known for their warmth and
hospitality.