Swim with Dolphins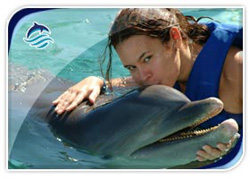 Delphinus Riviera Maya

Delphinus Riviera Maya
Visit their Website
Address Km 282 Chetumal-Cancun Rd
Telephone +52-998-206-3304
Comment Delphinus Riviera Maya's incredible facilities are built in a Mayan style to accommodate families and other visitors. Facilities are located at Km. marker 282 in the Riviera Maya tourism corridor next to Xcaret's Grand Flamenco Hotel. The dolphinarium is nestled in 108,000 square feet of extraordinary Caribbean Sea and mainland tropical vegetation.

Facilities include a parking lot, ticket booths, luxury boutique shop, restrooms, showers, lockers, two briefing huts and the area's only photograph and digital DVD video huts where visitors can make a careful selection of the pictures taken while they interacted with the dolphins to take home with them.


Vacation Rentals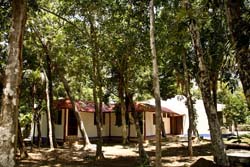 Casa Bamb˙ in Puerto Morelos

Casa Bamb˙
Visit their Website
Address Second Street - in the Ecological zone
Comment Close to the Ruta de los Cenotes ... five minutes to the beach ... ten, to the cenotes on the jungle side of Puerto Morelos.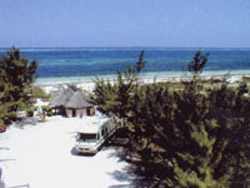 Rv, Caba˝a & Beach at Acamaya

Acamaya Reef - Motel/Caba˝as/RV Park
Visit their Website
Address Left on Km 29 of Hwy 307 to beach
Comment Come to Acamaya Reef and explore the "Road less traveled. Meet folks with similar interests.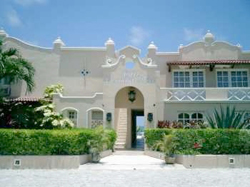 Entrance to Casita del Mar

Casita del Mar
Address Heriberto Frias - SM2 - Lote 6
Telephone +52-998-871-0301
Comment On the beach ... small comfortable place to stay ... clean tranquil spot.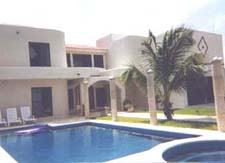 Pool at Villa Sand Castle

Villa Sand Castle
Visit their Website
Comment Villa Sand Castle is a spacious new luxury villa situated on the beach designed to accommodate a couple or a crowd.